Photo by Marci Angeles on Unsplash
I saw my Mum for the last time on Mothers' Day
It was Sunday 10 May 2020. Our nation was deep in the troughs of the COVID-19 pandemic and we were in lockdown. Just as the world was hit with calamity, so was I a part of this hurricane — except I also experienced a tornado.
As every loving child sent bouquets of flowers to their beloved mother on this special day, so did I. My mum was surrounded by a room full of vibrant flora. They truly reflected how she was as a person — kind, loving, generous, and full of zest for life.
Sadly, she didn't smell the sweet fragrance nor feel the soft petals. A glass pane separated us…
As the music blasted, her friends tearfully bade farewell to her. Due to the lockdown restrictions, only a handful of close family members and friends were allowed to be part of our final send-off for her.
My last words to her were loud and clear — "I love you, Mummy!"
A year on, these words still trigger Niagara Falls for me. At this point, I'm reaching out for tissues as I type…
Grief — it's one of the least understood emotions of all. You can read a ton of books on it, but unless you experience it yourself, you will never know what it's like…
When your eyes suddenly become misty. When your nose starts to run out of the blue. When trickles start rolling down your cheeks. Out of nowhere. In the middle of doing nothing. It just comes without warning.
There is no pause button.
The only way to stop crying is to let the tears empty out. Over and over.
It retreats only to return a few days later, a few weeks later, a few months later. Nobody knows when or why but it does.
How I Coped With My Grief
La vita va avanti. C'est la vie. Life goes on.
As a parent and solopreneur, I still need to keep fulfilling these obligations. And as someone who's still alive and well, my ultimate obligation to myself is to continue living my life well. I needed to keep moving on.
As a blessing in disguise, I had just started a 'COVID-19 Support Group for Working Mums' 2 weeks prior to Mum's passing. I spent the rest of the next 3 months occupying myself with helping mothers there. I ran expert interviews, organized 'live' sessions, and wrote and posted articles to encourage Mums who were working from home while struggling with the chaos of having the entire family under the same roof all day.
At first, I pride myself on getting back to the rhythm so fast! Sure, I am a MAP practitioner and life coach who's well-trained to help my clients deal with any mental, emotional, and physical challenges. (The MAP Method™ is the coaching technique I use to help others manage their thoughts and emotions.) I even train people to be certified practitioners. Of course, I could deal with any kind of emotions including grief.
In truth, it was a distraction for me. I had to focus on something and helping others was the best way to keep me going. No time to stop lest I use up another box of tissues.
Actually, Grief is one of those emotions you don't try to MAP away.
Grief is a deeply intimate and complex emotion that has to be experienced by the individual. The act of this creates precious memories and insights important for the healing journey.
We Learn and Grow Through Grief
Recently I picked up Sheryl Sandberg's book titled 'Option B'. In her book, she mentioned 5 stages of grief famously defined by psychiatrist Elisabeth Kuebler-Ross: Denial, Anger, Bargaining, Depression, and Acceptance.
Sheryl also identified 5 different forms of post-traumatic growth:
1.  Finding personal strength
2. Gaining appreciation
3. Forming deeper relationships
4. Discovering more meaning in life
5. Seeing new possibilities
As I read through all these, my head nodded in agreement.
I finally understood the sacred passage every grieving individual had to walk through and how we can each pursue that rainbow after the storm.
4 Ways That Helped Me Cope With Grief
Through my personal experience in coping with the loss of my Mum, here are some things I've found to be helpful for me. If you've been struck by grief, I hope these words of advice will help you navigate through your grief.
#1. Take time to grieve.
You have spent so many years loving someone, you can't expect to get over a loss overnight. Take months, take years, take forever. There is no deadline.
#2. You may not see the light at first, and that is ok.
That light will come when you are ready. I literally stayed in the dark for 6 months until a student did a practice session on me and I addressed the issue. It was a turning point and great relief after my full emotions released like the flood gates.
#3. Reach out to friends.
Speak up about your needs. Because friends care about you but may not know exactly what to say. In their best intentions, they rather not say anything for fear of offending you. I was one of those and certainly think differently now.
#4. Focus on helping others.
"When we focus on others, we find the motivation that is difficult to marshal for ourselves and others." ~Sheryl Sandberg
The Mums Circle I started pretty much became my lifeline all those months.
I can't say that I am over it. I don't think anyone ever will. Mum will always occupy a special place in my heart. What I find helpful is spending light-hearted moments with her friends. It feels like I'm with her whenever I am with them. Those happy moments she had with friends seem to flow back to nourish and comfort me.
Many things have become nostalgic…a pendant, a song, a dish. I have started to appreciate these things differently. Things that Mum liked have become my favorites too. Having a taste of them feels comforting.
"When life pulls you under, you can kick against the bottom, break the surface and breathe again." ~Sheryl Sandberg
A year on from Mum's passing, I am slowly learning to embrace this fresh new phase in my life.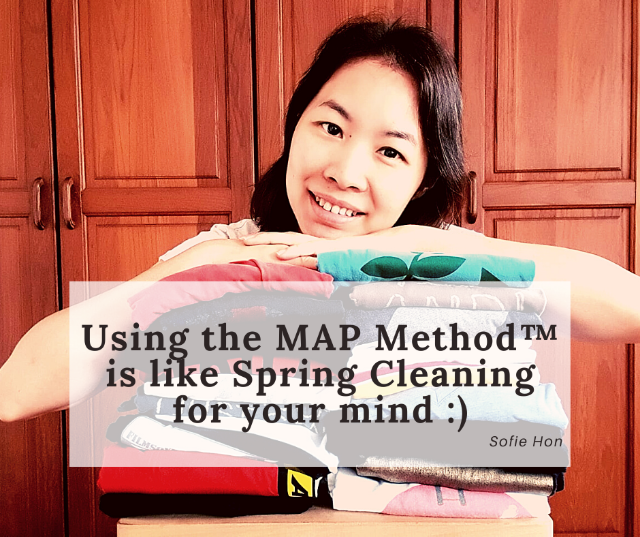 MAP stands for 'Make Anything Possible™'MAP stands for 'Make Anything Possible™'. As a Coach and Trainer with the MAP Coaching Institute and the MAP Method™representative in Asia, I'm passionate about using, sharing, and teaching MAP to children,...
My daughter aimed for the Moon and got the stars.
I taught her how to cope with her disappointment.
I remember vividly how proud I felt when I saw her name flash across the school hall screen for being the most improved student in the entire Primary Six cohort. My heart beamed for her because I knew how hard she had studied. However, instead of celebrating her outstanding progress, she went home and sobbed!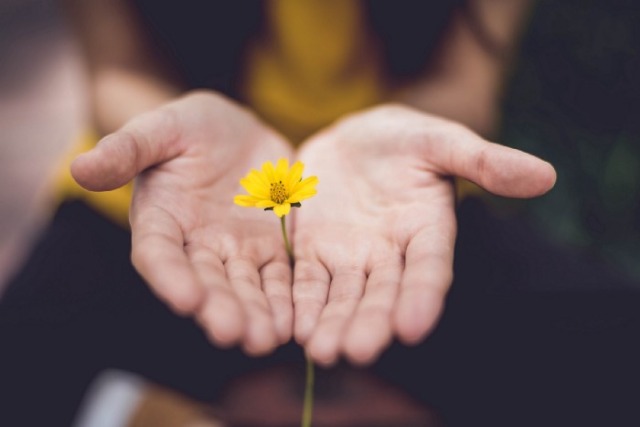 Today was just one of the Mornings I needed to receive
And so I did
Do you sometimes find yourself overgiving to your clients, friends, and family members, leaving very little energy for yourself? I'd like to share with you this magical day I experienced when I paused and focused on receiving mode instead.