Mindset and Emotional Wellness Mastery for a Happy Adolescent Journey and beyond
Receive the life-long gift of emotional intelligence
Yes, I am interested!
"Because of negative experience with school and internships, I felt disheartened and insecure about completing my studies and graduating. This affected my social life and personal relationships. My mood was poor and I could not cope mentally. Coach Sofie helped me to change my attitude and thinking. She taught me techniques on how to cope with my feelings so I could get through my challenges. I enjoy coaching with Coach Sofie because I feel comfortable and can express myself without feeling judged. She helps me to quieten my negative voice so that I can think clearly. I am now more positive and can see challenges as opportunities. I highly recommend anyone to experience the benefits of working with Coach Sofie"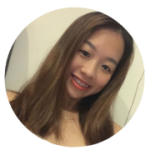 The 3-month program is not about how to study or get better academic results, although doing better academically is a frequent outcome.
They are about:
supporting mental emotional wellbeing for a happy adolescent journey,
mastering skills and techniques for a calm and focused mind
building self-motivation and confidence, personal empowerment and progressing forward in their educational journey with clarity
This program is especially useful for students who are:
stressed, anxious, or have a fear of exams
having difficulty concentrating,
experiencing social, emotional or relationship challenges
making decisions on academic directions
transiting to overseas education or a new job and want to master the skills to care for their mind and emotions in their young adult life.
"I was consistently storing my anxiety and procrastinating dealing with it, so I would sweep it under the rug. The long term outcomes became accumulated. What was most helpful was having an external party work through the problem WITH me (and not for me), and equip me with valuable skills to self-manage rather than relying on others to make me feel better. Coach Sofie's openness, non-judgmental and kind nature made it easy for me to open up and be empowered to deal with my problems. I would definitely recommend others to work with Coach Sofie. I was apprehensive at first but it was so worth the go!"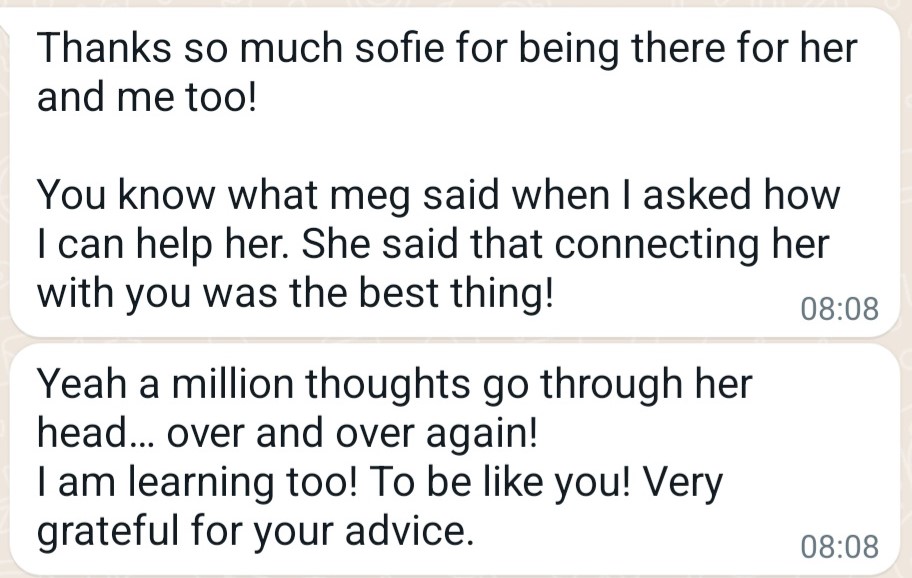 Investment:
$400/month*
3 Month Program
*Total to be paid in full is $1200
Are you ready to empower your adolescent child with mental emotional wellness skills?
The Student Emotional Mastery Program runs over 3-months and includes:
Clarity and goal setting session
4 sessions one-to-one private coaching (60-90min) with Sofie (worth $800 each)
Mastering the 3 important Emotional Management Techniques for a blissful adolescence
Customised journaling exercises
Frequently-Asked-Questions:
Where are sessions held?
Sessions are held over zoom.
How long is each session?
Each session is 60-90min.
Do parents have to sit in?
No parents are not required to sit in.
My child is below 12yo. Can he/she sign up too?
Yes, children below 12yo may participate. However, parents are highly recommended to do 1 session with Sofie prior to the coaching with the child.
Sofie Hon is an International Coach and Trainer helping professionals, coaches and therapists to master mind management techniques that are key tools in the success of their work and service.

She is a mother of 2 teenagers, one of whom suffered from great anxiety and emerging emotional regulation skills as a child. Thankfully she is now a thriving teen who is emotionally grounded.
Sofie's personal experience as well as deep work with hundreds of parents and adolescents has inspired her to create an emotional mastery short course specifically priced as a gift for our future generation.
This 3-month coaching experience integrates Sofie's skills in coaching and training to offer a personalised course that is short, simple and effective for busy students who can benefit from mastering the skills needed in their transition towards adulthood.
"Sofie coached my P6 eldest in managing her emotion. I would say the family was feeling anxious and it affected my child. After having guided by Coach Sofie, my eldest is able to manage her stress and PSLE anxiety better and I can see she is more confident. My eldest told me she found Sofie to be calm and nurturing. She had 4 sessions with her and in fact, my child wanted more. Looking forward to having more sessions! I highly recommend anyone to engage Sofie if your child needs support emotionally."
John
Father of PSLE Student
Investment:
$400/month*
3 Month Program
*Total to be paid in full is $1200
Here's what Eunice Wong, mother of 2, has to say about how MAP Coaching helped to improve her relationship with her child.